20TH ANNIVERSARY EXHIBITION IN NEW YORK 2018
INTERNATIONAL ARTBRIDGE

November 6 - 19, 2018
Opening Reception: Thursday, November 8, 6 - 8 PM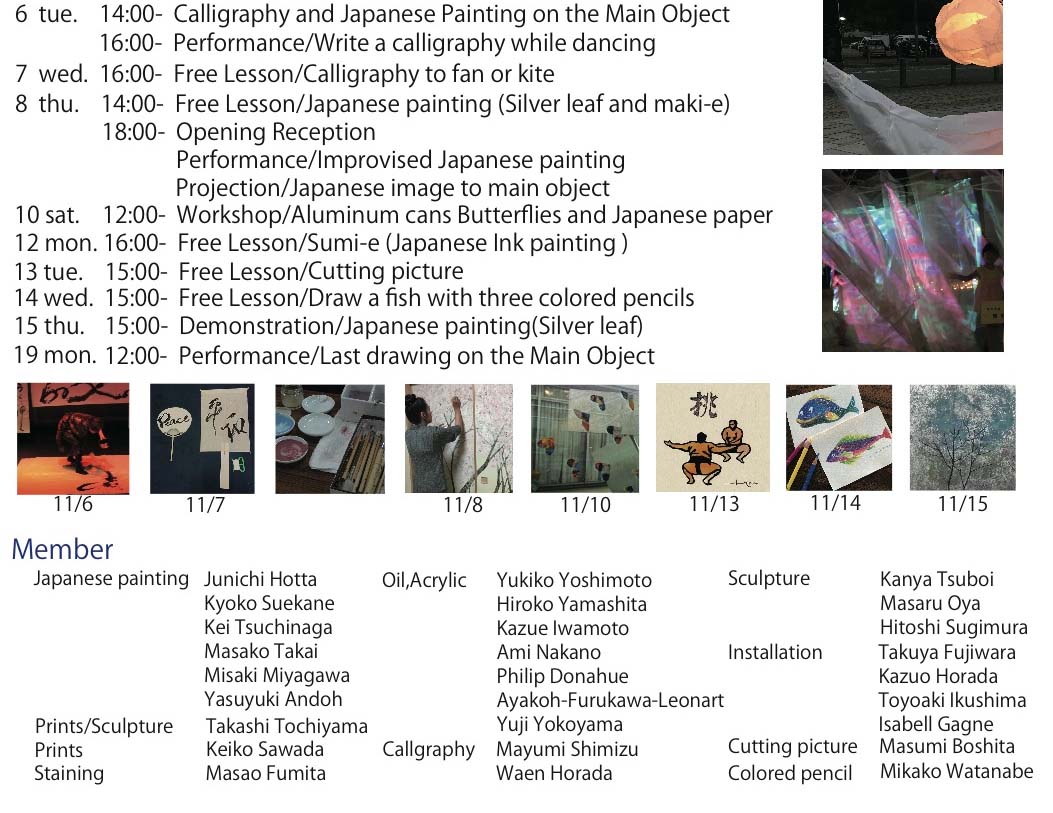 20th Anniversary Exhibition in New York 2018 : INTERNATIONAL ARTBRIDGE
November 6 - 19, 2018
Cultural Exchange & Art Exhibition by INTERNATIONAL ARTBRIDGE
November 6 (Tue.) ~ 19 (Mon.), 2018
Back in 1998, International ARTBRIDGE, General Incorporated Association, held the first international
exhibition with New York artists at the Sakai City Museum. This year marks the 20th Anniversary of our establishment. It is profound and exciting that we are able to set up yet another milestone in New York. We deeply appreciate the support we have received from many people concerned.
International exchange grows based on the understanding and trust by each and every one. Interactions between art works and people make us closely understand local culture and custom. Art and culture make people with different backgrounds more agreeable and help to develop a mature fellowship.
The mission of International ARTBRIDGE is "For Love and Peace."
Although our activity could be seen as a small torch of culture, International ARTBRIDGE will continue our efforts and cultural exchange activity. Let's make art fun together!
KENZO YAMAJI
President
International ARTBRIDGE, General Incorporated Association