The Beauty of Japan
Tomiko Kato
March 1 - 14th, 2012
Opening Reception: Thursday, March 8th, 6-8 PM
Please click on the images to enlarge and double-click it to minimize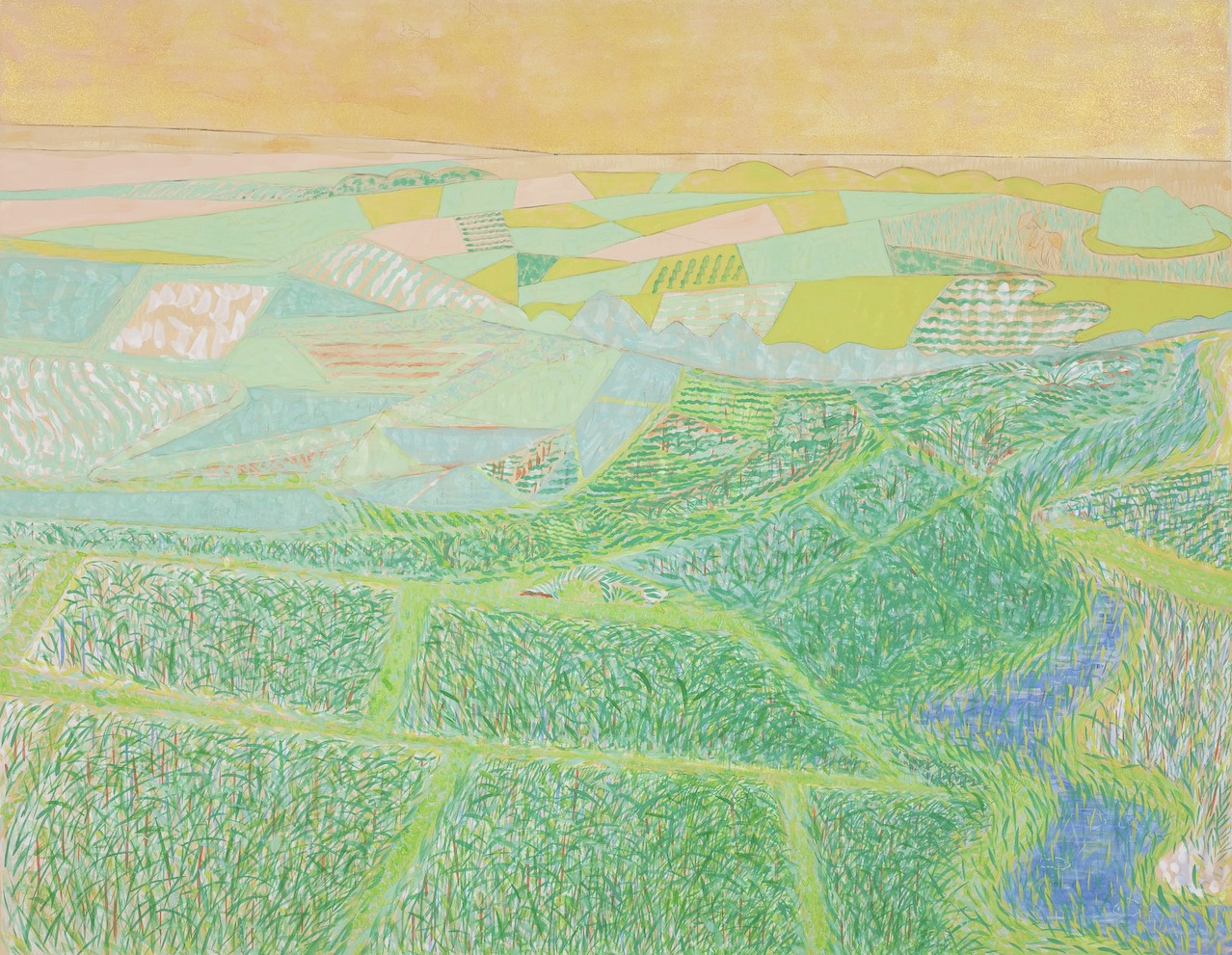 Tenri Cultural Institute is proud to present the exhibition, "The Beauty of Japan," of recent paintings by Japanese Master Artist, Tomiko Kato, on view from March 1st through 14th. This exhibition will also be a benefit for the Japan Earthquake Relief and will consist of 15 paintings, including landscape paintings from Fukushima and Geiko of Kyoto in the modern Japanese paintings using traditional Nihonga style.

Nihonga (Japanese), or Yamato-E, is a painting technique, which began in Japan between the end of the seventh and the beginning of the ninth century. Kato adopted the one thousand year old Nihonga style Yamato-E while attending the prestigious Tokyo National University of Fine Arts. Ms. Kato's devotion to this style is indicative of her strong connection to the culture and history of Japan. Her paintings reflect themes of nature and her work stress the two-dimensional quality of the paper. Both of these elements are rooted in the traditional arts of Japan. Also, the artist focuses on Japanese sensitivities, such as clarity and solitude and takes many of her themes from traditional Japanese narratives.

Ms. Kato hopes that viewers will feel the tenderness in the landscape from Fukushima and Japanese culture from the wonderful images of women in Kyoto.