Horizon Realm
Contemporary Art from Taiwan
July 11 - August 8, 2013
Opening Reception: Thursday, July 11th, 6-8 PM

Please click on the images to enlarge and double-click it to minimize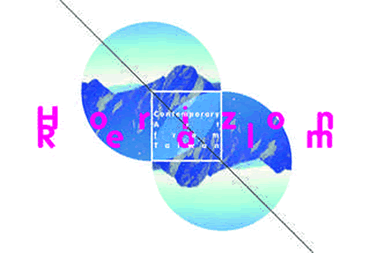 The Ministry of Culture, Taipei Cultural Center of TECO in New York proudly presents Horizon Realm: Contemporary Art from Taiwan.
Contemporary Art from Taiwan comprises the following particpating artists: Chung-Fan Chang, Chun-Hao Chen, Ava Pao-Shia Hsueh, Teh I Chu, Ping-Yu Pan, Jun-Jieh Wang, Dar-Kuen Wu, Mao-Lin Yang, Jui-Chung Yao.
The work of this exhibition encompasses painting, sculpture, installation, video, and photography, which as a whole investigates space, tactile material, and mixed media and addresses issues, such as politics and gender. Through each artwork, the issues in Taiwanese society are presented to create conversations between the United States and Taiwan and between the artworks and the viewers to promote mutual understanding as well as to shape the "fusion of horizon" from different ends.
Horizon Realm is an attempt to showcase Taiwanese artists' work in multiple media. Teh I Chu's abstract paintings are the result of his long-term investigation of color and space, and express his unique viewpoint of visual composition. Ava Pao-Shia Hsueh's paintings focus on the development of abstract art in Postmodernism, and deliver the hybrid reality of both organic abstract codes and geometric abstract codes. Chung-Fan Chang's Kite series reflects the process of making while initiating a viewing experience that merges fluorescent colors into her poetic landscape.
The fiber-based sculpture of Ping-Yu Pan applies various materials to subvert the perception of its reference whereas, Jun-Jieh Wang first eroticizes and genders common objects and then presents these in a documentary fashion. By carefully arranging the documents in relation to one another, the work generates multiple ambiguities inter-textually. Jui-Chung Yao employs critical observation and an individual approach to exorcise political and cultural misunderstanding. The mosquito nail
series of Chun-Hao Chen's work not only unfolds his unique technique in remaking the Chinese landscape painting and conversing with old masters, but also bestows the seemingly identical
paintings with new characters. The Three Sages in the Ocean of Misery by Mao-Lin Yang transforms the images of Buddhist deities with rather modern visual language, creating the conversation between East and West, as well as between the artist, viewer and the "Sages." Mi-Lou series of Dar-Kuen Wu transforms street performers and artists into landmarks of various cities, and presents the possibilities of multiple-narrative structure image.