SILENCE & MOVEMENT:
Yuriko Tateishi
June 8 - June 14, 2016
Opening reception Thursday June 9, 6:00pm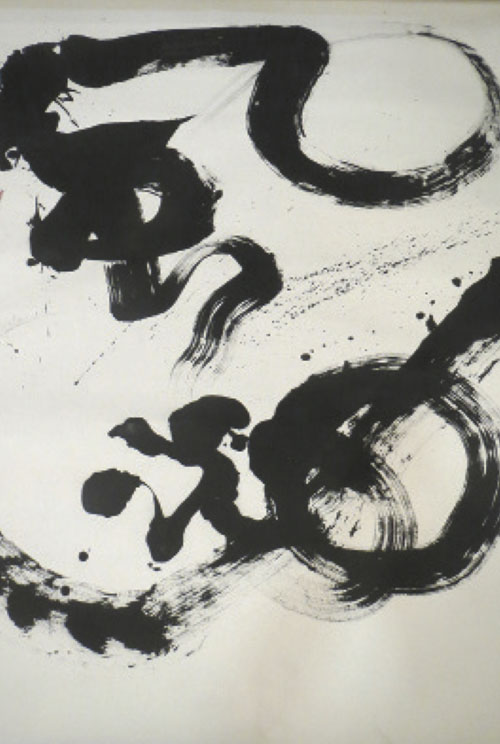 Sho, Japanese calligraphy, creates the world of silence with paper and ink, black and white, and dot and lines. When the wind of emotion is incorporated in the characters, it changes into the world of movement.
The scenery she sees and feels, the poetry, and calligraphy all "winds" of her heart is used when writing. Like wind, her calligraphy changes freely, sometimes dancing and twirling. Through her calligraphy, people can feel the scenery, silence and movement.
There are numerous culture, crafts, and art that are unique to Japan and have grown prominent in many countries. Sho is one of them. Sho is the art that you can express the calm and powerful spirit that are found deep in the hearts of its people.
The black and white world that Sho creates can reach the hearts of people through out the world just as great music or western painting has over the centuries.
Yuriko Tateishi started to learn calligraphy at age seven, studied at Nihon Syunzyuu Shogein and Nihon kyoiku Shodou Geijyutsuin. She is awarded numerous awards such as Tokyo Shosaku Exhibition and Kunitachi New Museum in Japan.