Baiz produces life size collage prints subtly alluding to the human form while maintaining formal interest. Her media is varied and her supports range from canvas or paper to wood panel. The artist sees the physical state as a manifestation of transience; a presence developing in constant flux and transformation. Her thematic choice combines with her means to result in her favored medium of expression which is well informed yet intuitive.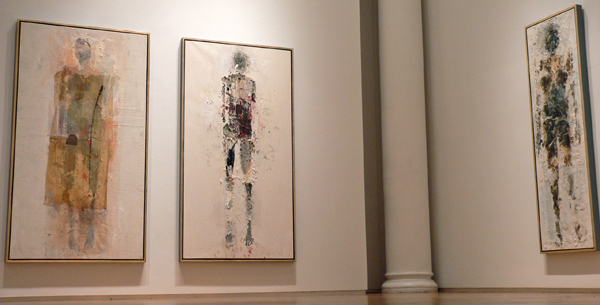 From right: Ember Dance, 2009, mixed media on wood panel, 80" x 24"; Avatara, 2007, mixed media on canvas, 85" x 43"; Realm of Myth, 2005, mixed media on canvas, 68" x 40"

Baiz's working methodology requires that she become one with her work for she often interfaces with its surface; immolating it, marking it, gluing tissues to it or actually stamping it with her painted body part. In this way she continues to build up her pictorial planes turning them into dimensional constructions; at times via her paper edges curling, or through the use of thick impastos of paint or even with layers of plaster. As a practicing Buddhist, Baiz often incorporates text from Zen writings into her works. An example of such a work is her Lotus Land in which one of her bodies appears to be inscribed with the words "This very place is the Lotus land. This very body is the Buddha." Baiz's beliefs relate to Buddhist teachings for as in her earlier quoted statement, she believes in the ephemeral nature of life.

Baiz earned her bachelor's degree in fine art from Cornell University and her master's from Columbia University. She also studied art at Bard College and the Skowhegan School of Painting and Sculpture. She is a juried member of the National Association of Women Artists and a member of the College Art Association. Her works are part of public and private, national and international art collections.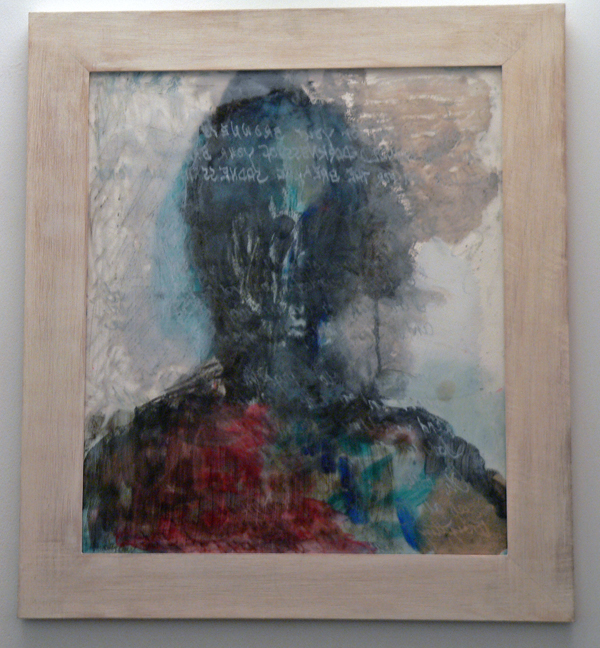 Not Knowing, 2007, etched acrylic glass & mixed media, 17 x 15 inches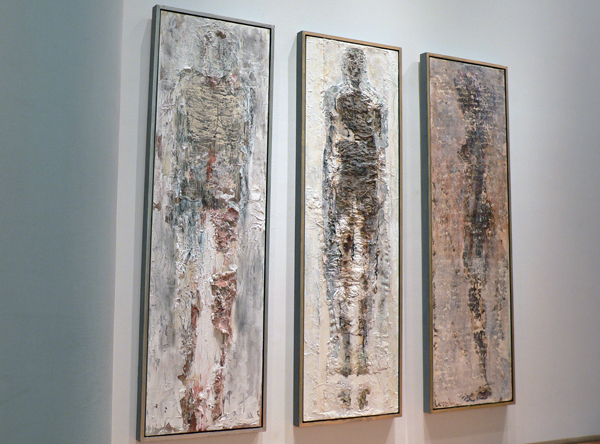 From right: Recollections, 2009, mixed media on wood panel, 54" x 24"; Ancient Dreams, 2008, mixed media on wood panel, 80" x 24"; Metamorphosis, 2006, mixed media on wood panel, 80" x 24"