OKIKAZU MAESHIRO
SOLO EXHIBITION

OKINAWA BLUES


November 3 - 10, 2021
Opening Reception: November 5, 6-8 pm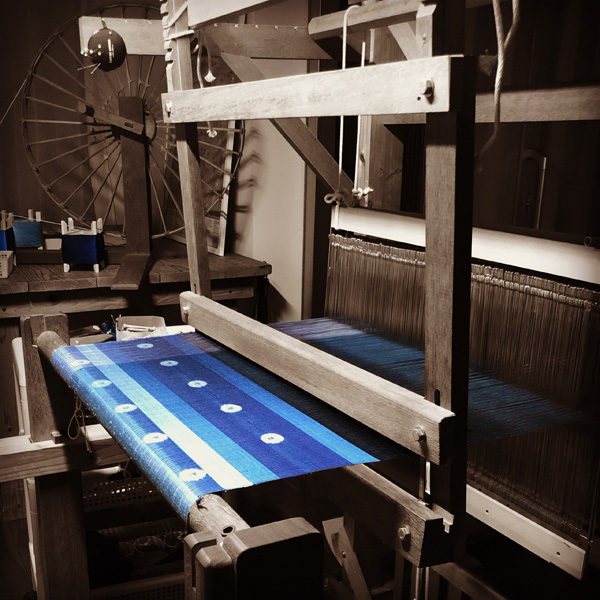 Tenri Cultural Institute is excited to announce a new exhibition by Okikazu Maeshiro.
"Weaving the waves of the blue sea to the rhythm of nature."
Through surfing, Maeshiro encounters many wonderful sceneries, and he is pursuing "nature" and "technique" in his creative activities with the theme of expressing the power of nature through cloth.
In this exhibition, under the name of "OKINAWA BLUES," Tenri Cultural Institute will showcase his present works expressing the blue color that connects the world, using natural lye fermented Ryukyu indigo and the traditional Okinawan technique of Kasuri weaving.
YouTube link: